Music Hall of Williamsburg is a really nice venue. It is a nice size, big enough to support nationally touring acts, but not too big to feel far away from the stage. Like most Bowery Presents venues, the sound is impeccable*. It is slightly larger, more comfortable and laid back than Bowery Ballroom. But the beer selection at the Bowery Presents venues is surprisingly weak. The craft beer selection at the upstairs MHoW bar was Sierra Nevada and (kicked) Magic Hat #9. (I don't know if downstairs is any better, but I don't recall it having more than the same 5 or so lines). For Brooklyn in 2014, that seems surprisingly out of step with the local craft aesthetic.
The Both is a surprisingly good combination of musicians where the pairing is better and more synergistic than might be expected from two artists whose solo work isn't all that similar sounding. By making Leo's sound less frenetic, it locks him into a groove more and adds a different kind of polish and swagger than are in his solo work with the Pharmacists. The Both takes Mann out of her adult contemporary chill zone but she doesn't lose her sense of melody and songcraft.
Unlike many bands with two or more lead singers, none of The Both's songs are dominated by one of the singers. In all of the songs, Mann and Leo trade off verses and harmonize. This makes for more of a coherent band focus even if it makes distinguishing unfamiliar songs harder. The "mid-tempo song with lots of chord changes, alternating verses and harmonies on the choruses" likely describes about half of The Both's songs.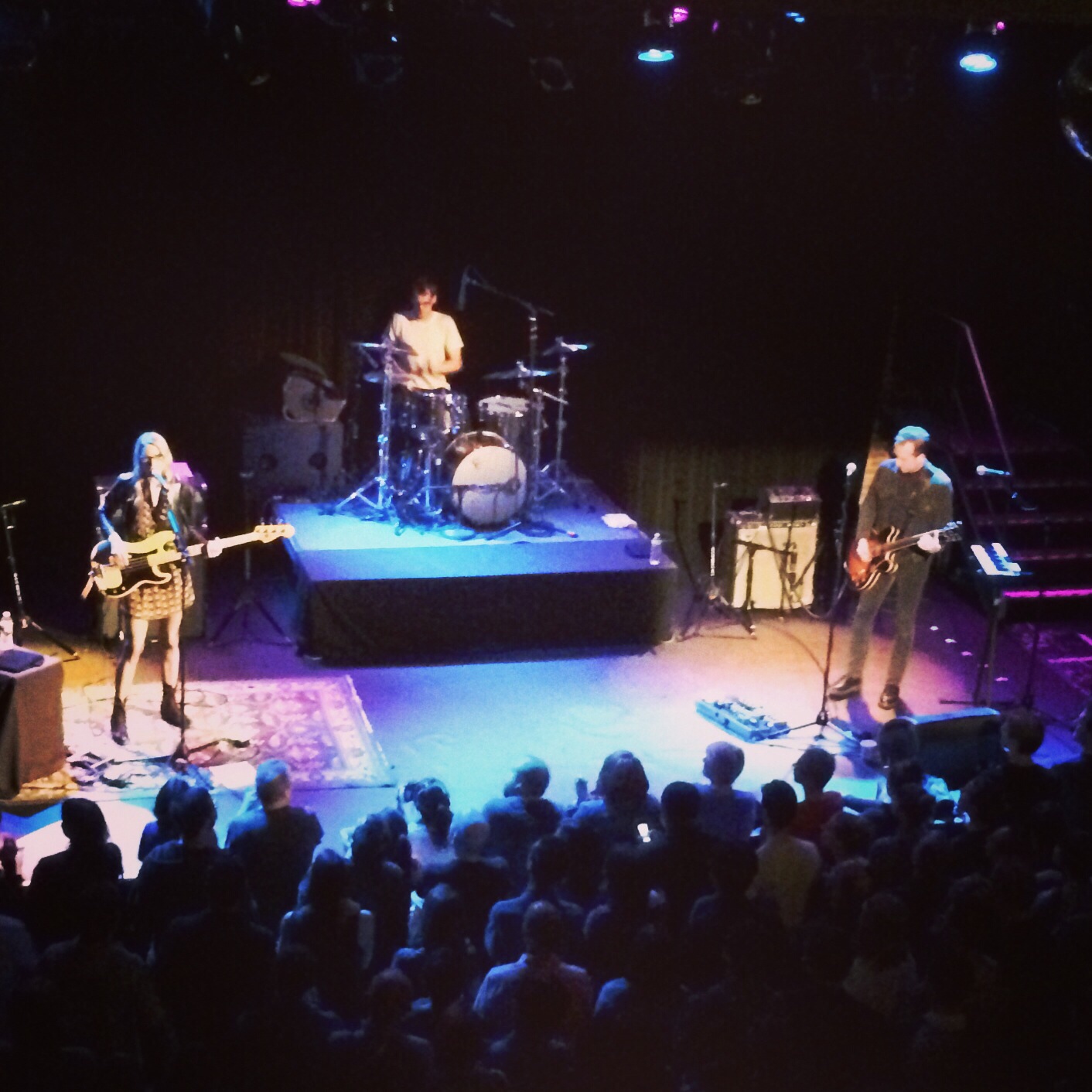 Was the 90's a particularly fertile time for moderately successful alternative acts that had dedicated followings but only broke into the mainstream with one major hit? I'm thinking not just of Aimee Mann and "Save Me", but Ben Folds Five with "Brock", Semisonic and "Closing Time", Mazzy Star and "Fade into You". Even Radiohead, who has continued to be popular and relevant, never had another song that was nearly as big as "Creep".
I thought that Toad the Wet Sprocket would be in this group, too, but since I would have pegged "Walk on the Ocean" as their big hit and it has many fewer listens on Spotify than "All I Want".
But like The Both in their inter-song banter, I digress.
The Both made their television debut on The Tonight Show:
http://www.nbc.com/the-tonight-show/segments/5071
The video for Milwaukee:

The Both Tiny Desk Concert at NPR