2015 was the year I was most disengaged from music in a long time. I pretty much dropped out of reading music reviews and blogs over the last couple of years. And despite subscribing to Spotify (for the first half of the year) and Apple Music (for the second half), I did not engage with all that much new music.
That said, I did find five records that I would list in a year-end top list. The top 3 are a top tier, essentially tied with each other. I've engaged with and listened to these three a lot this year.
5. Wilco, Star Wars

I'm not sure that this is Wilco's strongest outing, but when it dropped by surprise this year, I enjoyed it. More importantly, it led me to revisit Wilco's catalogue. They've never been one of my absolute favorite artists, but Yankee Hotel Foxtrot is one of my favorite albums and whenever I dive in to their catalog, I remember how great they are as a band.
4. Screaming Females, Rose Mountain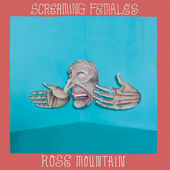 A more polished studio effort that doesn't skimp on the guitar. Rose Mountain is a solid album with some good songs from Screaming Females.
3. Sleater-Kinney, No Cities to Love

If this is what Sleater-Kinney came up with after a seven-year hiatus, more bands should take long breaks. This record showcases everything that's awesome about Sleater-Kinney and turns it up a notch with some of their best, catchiest songwriting. There aren't any weak songs on here.
2. Hamilton, Original Broadway Cast Recording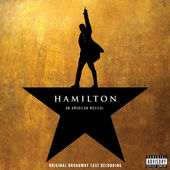 This is the first time I have ever considered a Broadway cast recording to even be in consideration for my favorite albums of the year. It's probably the first time I have listened to a cast recording this much ever. As a piece of art, Hamilton stands out as the single standout work of the year and is one of the most significant pieces of American culture ever. Perhaps hyperbolic, but Hamilton is particularly relevant today. The question of the role of immigrants in American culture is as heated today as it has been s many other times in American history. The the fight over the extent of states' rights within the republic and the American economy continues today along many of the same lines as the conflict between the Hamiltonian and Jeffersonian visions of America. The work is not only dense and rewards careful unpacking, as the entire musical rewards deep analysis with references backwards and forwards thematically throughout the show. This is also the first successful hip-hop Broadway musical. Besides that, the songs are tremendously catchy. Hamilton should stand as one of the best pieces of American culture not just of 2015, but of the entire 21st century.
1. Courtney Barnett, Sometimes I Sit and Think, Sometimes I Just Sit

If I'm as effusive about Hamilton, why is it not my number one album of the year? While it stands alone masterfully as an album, it's still a show and the album doesn't capture everything about it. This album may not be as powerful of a work of art, it is by far my favorite of the year. Courtney Barnett's wordy lyrics capture a particular slice of life in a way that is unexpected, but makes sense. I have a particular fondness for singers who have a delivery that borrows as much from talking as speaking. Each song on this album tells a vivid story, and also happens to be catchy. The album has a nice pacing and arc.
While reading year-end lists and listening to podcasts, there are two albums that I had skipped over when they first came out, but needed to dive into after hearing songs off of each:
*. Kendrick Lamar, To Pimp a Butterfly
*. Alabama Shakes, Sound & Color
I don't have a fully formed opinion on either of these except that I see why so many critics have To Pimp a Butterful so high on their year-end lists. It is an outstanding album.
Links are to Apple Music instead of Spotify, since I've been using it to listen to music. As terrible as Spotify's software is, iTunes and Apple Music on iOS may actually be more confusing and difficult to use than Spotify. Isn't that supposed to be Apple's strength? With a three month free trial, Apple certainly made it easy to get stuck in their ecosystem, as I like having all of my music in the same cloud library. But even with all of my iTunes library of music that's not available on a streaming service, I am considering switching back to Spotify because the software for Apple Music doesn't feel as frictionless and clever as the best of Apple's software.